---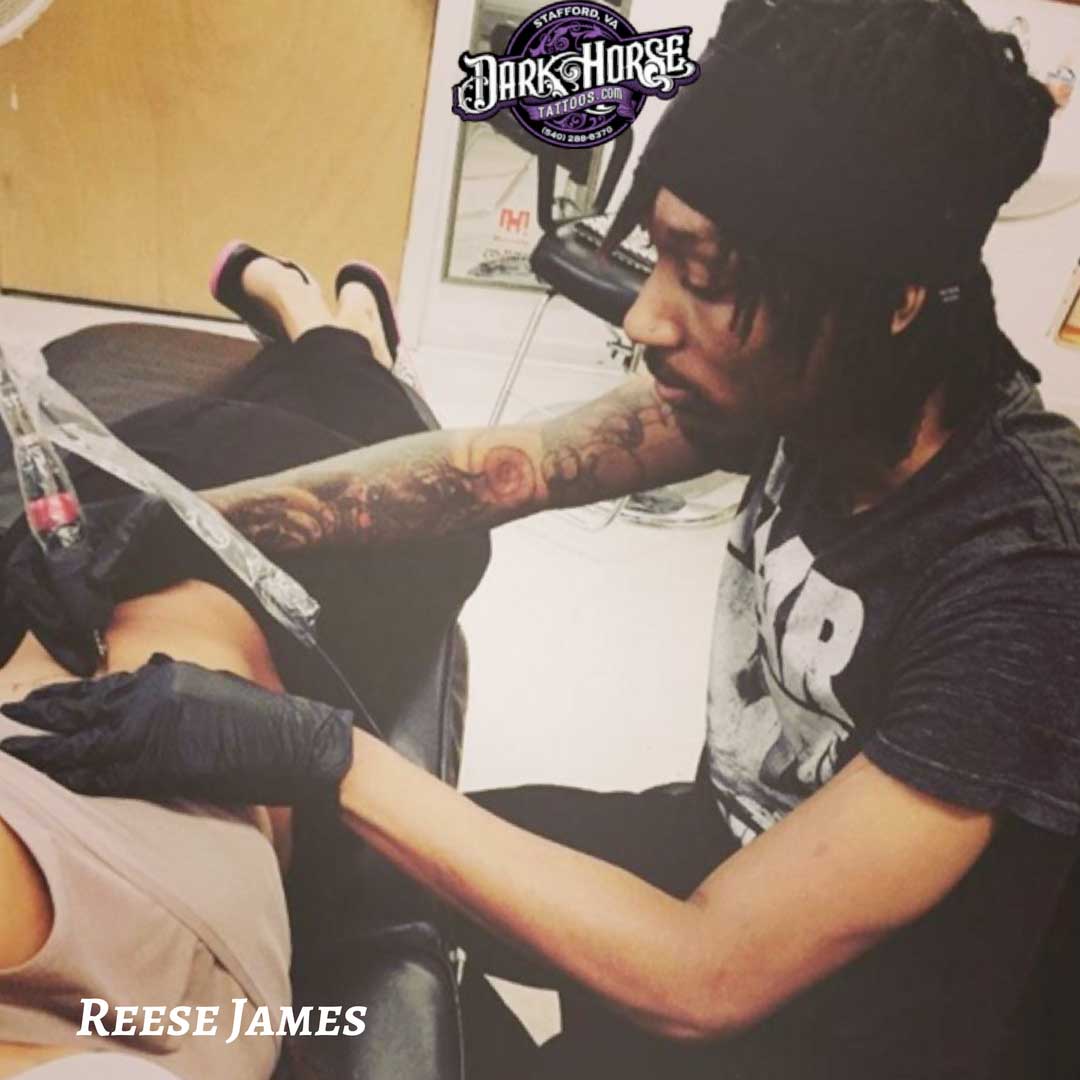 ---
Booking with Reese
Are you looking for a PRICE ESTIMATE or would like to SCHEDULE with us?
If so, you MUST COME IN to the studio so we can talk in person, trace the body part to be tattooed and take a deposit.
~ Thank you for understanding.
---
I go by Reese, to sum things up, I'm currently tattooing in Stafford, VA at a shop called Dark Horse, alongside two other artist, Cat and Jon. I've been tattooing for about 3 years now. I got my first start at a shop called Tattoo Clinic in North Platte, NE. I'm originally, from Chicago, but I've pretty much resided everywhere. Tattooing is the best job in the world, therefore, I intend on doing my best. Executing great work and making my daughter proud is my ultimate goal.
To get a tattoo in Stafford, VA @ Dark Horse Tattoos
Please telephone our receptionist to set up an in person consultation.
(540) 288-8370